Green Living is Becoming More Widespread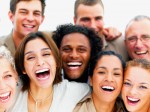 Green living is becoming more essential and more widespread, according to an article I came across recently. I was pleased to see that it's appealing to all segments of society, no matter what politics or religion people espouse.
The article made a distinction between environmental activism and green living. The first has to do with working for a better world environmentally and what people think of that, or whether they do it, does divide along political lines.
But green living cuts across ideologies. More and more people are gardening, for example, and organic methods are popular. People are being more frugal in their own spending habits.
I read this on a website I'd never been to before, Oilprice.com, in an interview with a man named Dan Shapley who is senior editor of another site I'd never seen, the Daily Green. The tagline of this second one is "A Consumer's Guide to Green from Goodhousekeeping.com."
That first link takes you to the interview and it's well worth reading. Green jobs, electric vehicles, and other topics are touched upon.
So then I took a look at the Daily Green. I guess I expected to find a site rather like this one of mine, done by a blogger or two, but once I saw it was done by a major mainstream magazine, it fed back into my preception that green living is bigger than I knew, more widespread than it was just a few years ago. Interesting and encouraging!