Corrupt People and Letting Your Light Shine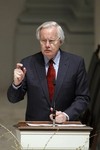 Evening before last, my husband Kelly watched a video of Bill Moyers talking with a congresswoman and an economist. You can see it here: Wall Street vs. Reform? He encouraged me to watch it but I was deep into learning some new software and didn't want to stop. So later that evening, he more or less summarized the program for me. It was about Washington's failure to reform the financial sector since last year's economic catastrophe… that link takes you to the article, if, like me, you'd rather skim an article quickly than watch a video.
What stuck in my mind as I went to bed was the awareness that all kinds of backroom shenanigans go on, in and out of goverment.  That's not news, right? You knew it and I have known it since I was a teenager… I grew up in D.C. where my father was a professor of political science. Maybe I knew it before I was a teenager.
But somehow I was more bothered this time, for whatever reason. I spent all day yesterday in a funk, and finally realized after many hours that I was still upset by what Kelly had told me. Last night, when I went to bed, it was still bothering me, so I did my best to consciously let go of it, to release the thoughts that were making me feel futile, helplessly angry, and frustrated.
This morning as I woke up, I remembered a dream in which I showed a young woman how to mend her torn jeans and I was surprised at how grateful she was. Almost like a voiceover in the dream, the message was clear:
You never know what effect even your smallest kindnesses have.
This morning, I am refreshed.