Wild Goose QiGong with Dr. Bingkun Hu
Wild Goose QiGong is an easily learned form of this ancient Chinese art. I know it's easily learned, because I've been learning it from DVDs. It's helped my flexibility tremendously and has made other, more subtle improvements in my well-being also. Simple living includes taking care of our bodies, in my view, to do what we can to avoid the suffering and stress that illness can bring. Or to put that more positively, the better our energy, the better our quality of life.
About six months ago, my sister-in-law Alexandra came to visit us for a few weeks. She brought us this DVD: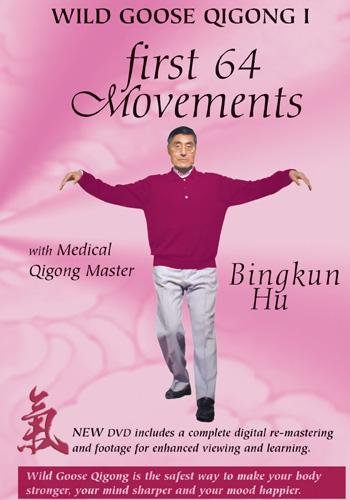 s
Alexandra taught us some of the QiQong on the DVD, and explained that Wild Goose QiGong is a medical form, enhancing health in many ways.  She herself had had great benefit from a class where she lives, combined with DVD use.  Her knees had been bothering her so much that she sometimes had to use a cane, and now she's walking everywhere vigorously. A good friend of ours, who also takes that class, comments that she has had fewer colds since doing the practice.
Well, I haven't heard of any QiGong classes where I live, but I found that I could learn the QiGongs reasonably well from the DVD. I did it by watching on my computer, using Windows Media Player, which allowed me to run the sections at half speed, and to easily go back over and over them.
I learned about 1/4 of the sequence that way, and plan to continue this year. I still do that form at least once a day. I found another DVD by Dr. Bingkun Hu: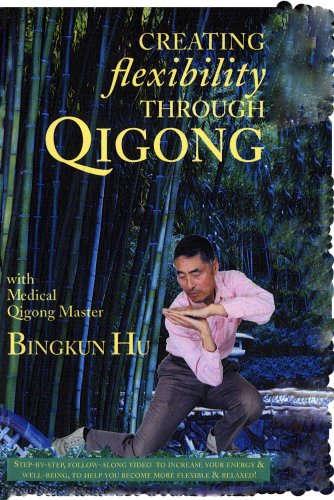 I'm using this as my primary QiGong practice for now. I can't get nearly as low as Dr. Hu, but I can tell that I am WAY more flexible than I was before I started.
Here's a bit about Dr. Hu from the cover of the DVD:
Dr. Bingkun Hu is a medical Qigong master and Qigong therapist. He has been practicing Qigong for over 50 years and is a disciple of Grandmaster Yang, Mei-jun. Dr. Hu combines a background in Traditional Chinese Medicine with a Ph.D. in Western psychology to bring the essence of both the Taoist and Buddhist Qigong to the West. In 2001, he was awarded Outstanding people of the 21st Century in honor of his contribution to medical Qigong. Dr. Hu holds many workshops each year and also has a private practice in Berkeley, California.
There are quite a few more programs with Dr. Hu at Amazon. I read that hisWild Goose Qigong 4: Spiral and Tripod Qigong is one that can beginners can do too, so I've got it as well.
I had studied QiGong a little before this, and used to do tai chi, but this is a real find for me.
Here is a set of all his DVDs: