Reducing Your Trash Output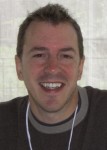 The No Impact Man project blog by Colin Beavan is a great example of how much we can change our lives to live more simply without a lot of deprivation. He lives in Manhattan with his wife, young daughter, and dog.
I came across his blog because of a link someone else had to his article on 42 ways they are avoiding making trash. I was intrigued by using baking soda and cider vinegar instead of shampoo and may try it – he links to full details.
I like his last one::
Talking with humor about what we're doing because making a little less trash is a concrete first step everyone can take that leads to more and more environmental consciousness.
Kelly and I have done most of them for years, and I balk at a couple of his, like not buying anything in packaging, but hey, good for him – and it's a one-year experiment they are doing.
Here's a bit more about what they are doing:
We've broken down our lives into six areas and tried to figure out how to live with as low an impact as possible in each area. The six areas are: trash (as in we try to make none), carbon-producing transportation (as in we don't use it), inconspicuous consumption (as in we buy nothing new), sustainable eating (as in our food all comes from within 250 miles or less), reduced power use (as in we use almost none), and environmentally-friendly water use (as in we're still figuring that bit out).
I recommend this site highly. His writing is enjoyable and you can find at least one little thing to do, or quite a few, each time you drop by. He offers RSS feeds and email updates too. The address is http://noimpactman.typepad.com/blog/
Let's see, I've got baking soda and cider vinegar on hand…