Birds at Sunset, At Bottomless Lakes State Park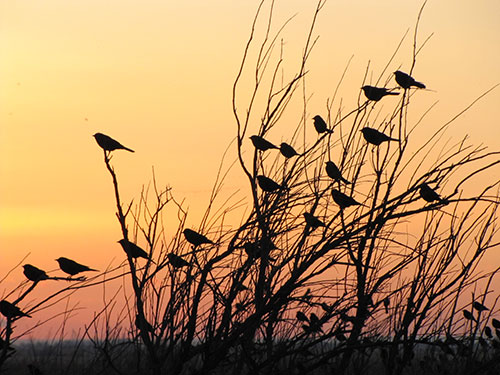 One evening at sunset, we took the wetland trail at Bottomless Lakes State Park, right near Lea Lake. It's a boardwalk, completed in 2010, and you can see a lot of birds… They even have blinds you can spend time in so the birds will be less likely to notice you. We just walked out to the end of the boardwalk, about half a mile, and sometimes flocks of birds did rise as we approached. But they soon settled back down again.
We aren't serious birdwatchers with good binoculars and lists and all, but as we walked back to the motorhome in the gathering dusk, I felt both elated and peaceful. At least until we got home and the dogs scolded us for leaving them behind.