My $15 Wardrobe Makeover for Life on the Road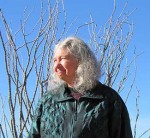 I could have come out of the thrift store with a fabulous dressy wardrobe suitable for a high-powered office job, but I passed by all those things, plus the adorable size 8 blouse that I couldn't get into. That still left me dozens and dozens of choices at the excellent Helping Hand thrift store in Deming, NM.
The first time, I was there, it was with my husband, and I quickly picked out this top: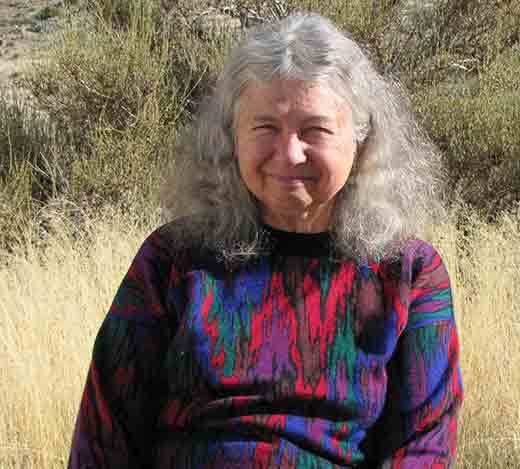 Yesterday, when we were going into Deming to do laundry and groceries, I asked him to do the laundry and to leave me at Helping Hand. I browsed and browsed. My favorite find was this windbreaker.. that's an ocotillo behind me.
I also got three tops and three pairs of slacks. I've worn jeans almost exclusively since we left home in November, but it will be warming up soon, so I was pleased to get the more light-weight pants. I didn't think about it, but I ended up with two matching outfits: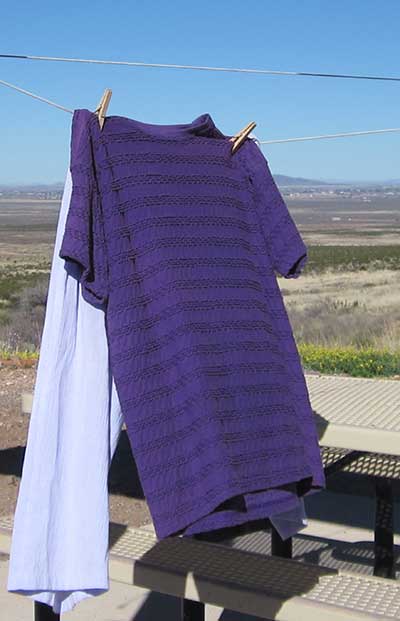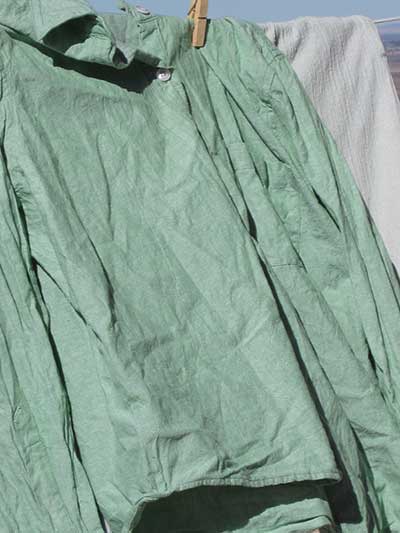 The last top and pants don't match, but the brown pants will be great with an existing t-shirt in my wardrobe: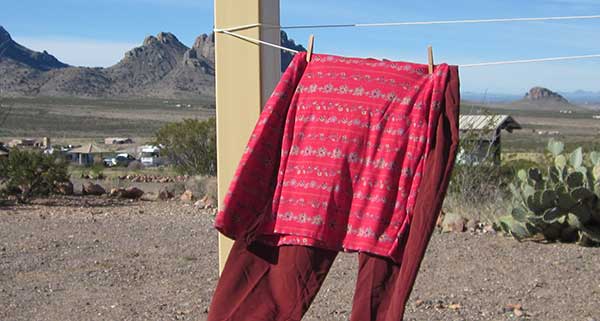 Not bad for fifteen bucks. If you're in Deming, Helping Hand is a great store run by volunteers who are proud of what they achieve. It's at 3801 Raymond Reed Blvd, on the eastern side of town, not far from our usual landromat on Country Club. The thrift store is open from 9 to 2 most weekdays, and from 9 to 5 on Wednesdays and Saturdays. Very cool place!
And me, I'm in style again!