City of Rocks and Faywood Hot Springs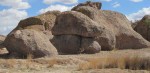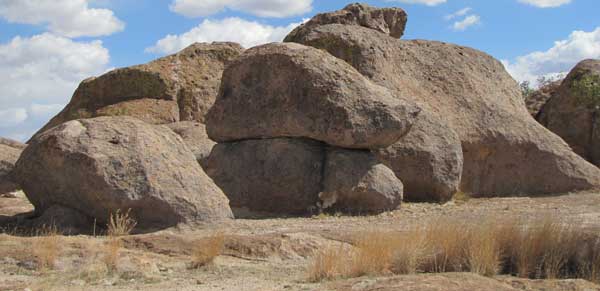 New Mexico's City of Rocks State Park is a favorite of many travelers. We had loved it when we were there over 15 years ago, and I think we loved it even more when we spent a couple of nights there recently.The geological formations are amazing, and most of the campsites are tucked right in among the rocks. The non-electric sites, that is… the relatively small number of sites with electricity are just a little ways away. Here are some of the rocks: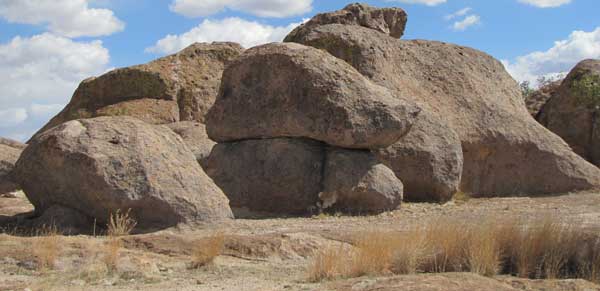 Our picnic table was tucked in among the rocks: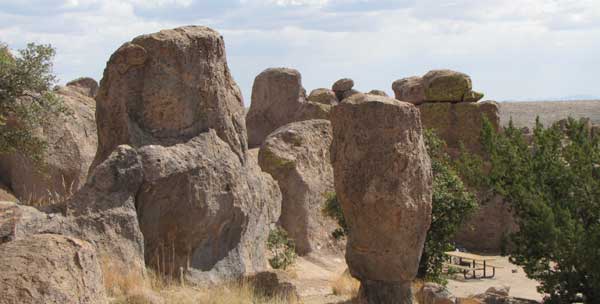 We got a spot on the western edge of the campground, looking out for miles: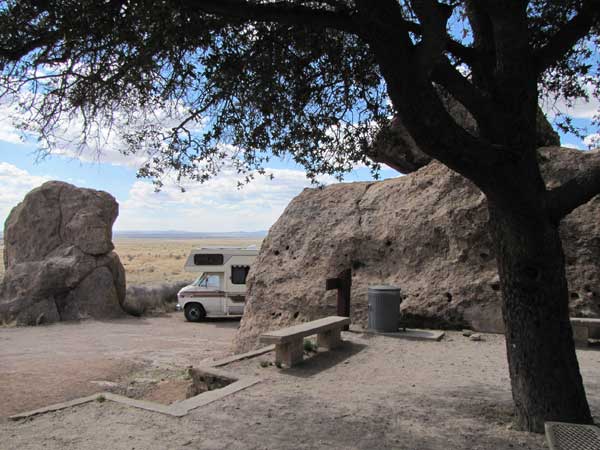 And the sunsets were glorious: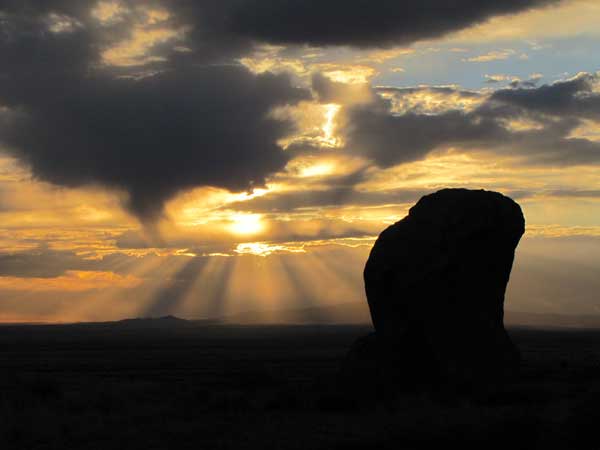 Our dogs liked the trails that go out away from the rocks and give you very interesting views of the rocks. Well, they didn't care a whit for the views, but they ran eagerly along the trails.
We might have stayed longer, but we just couldn't resist the call of Faywood Hot Springs. We'd been there quite a few times, also  years ago. It's privately owned and developed with places you can take the waters in your bathing suit and places where clothing is optional. There are many campsites, for RVs, tents, whatever, and some cabins too. We got a spot right next to a pool cluster that had one pool that was 102 degrees, one that was a scorching 108, and a small cool one in between. I stayed in the first pool only, but Kelly braved the second one as well. We had nice long soaks the afternoon we arrived. Then in the morning, we soaked before sunrise. Heavenly!
Both are north of Deming just off Highway 180, on the way to Silver City. That would be our next stop.