Good Bad Luck and an Emotional Return to our Town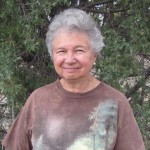 Day before yesterday, it was bittersweet to wake up at Heron Lake State Park in northern New Mexico. We were going home, which I'd been looking forward to, but it also meant our trip was about to end. I went outside alone, leaving Kelly and the dogs in the cozy rig, and listened to the geese as I watched the sunrise. No other campers were in sight. What a lovely moment. I would later draw on its beauty.
Our route took us from Chama, NM, to Antonito, CO, over winding mountain roads that went higher than 10,000 feet in places. It was a quiet morning, with very little traffic in either direction. I wondered if we'd have cellphone service if we happened to need it, but I didn't bother to check. This route is famous for the narrow gauge train that runs along it, but it was too early in the spring for us to encounter it.
How rare it was to be this far removed from human activity. I reveled in the wildness. Remnants of snow lay on the ground next to the highway.
The road came down to the San Luis Valley, where we live. The white-capped Sangre de Cristo mountains running along the eastern side of the valley told us we were getting closer to home. At Antonito, we joined a busier highway and discussed where in nearby Alamosa we would have lunch.
Good Bad Luck
The motorhome was shaking a bit. The first time it happened, we thought it was some rough road. But when it happened again, Kelly pulled off onto the wide shoulder and checked. The left front tire was missing a chunk on its sidewall. Gingerly, Kelly drove a little ways on the shoulder. No bumpiness, no problem. So we continued very slowly along the shoulder for about five miles and in that manner arrived at our favorite tire place in the center of Alamosa, with the tire's tube still intact. Some $400 later, we had two sturdy new tires on the front end.
Kelly and I have a saying that we have good bad luck. That is, we have bad luck from time to time, as anyone does, but it tends to turn out well. The tire could have done something when we were way back in those mountains. Of course, we have a spare mounted on the roof, but changing a tire on a steep mountain road with practically no shoulder is no picnic. Also, I can admit to usually being nervous when vehicular things go wrong, but in this case I was so grateful that we were out of the mountains that I was reasonably calm.
Home and Hometown
Getting home was a mixed bag at first. I immediately went to find our cat. She hissed at me and ran off, though by a few hours later we were friends again.
The motorhome had been our home for so long that the house almost seemed like it was the dwelling of our house-sitter and we were visiting. But gradually we're getting used to being back, catching up on local news and resettling in our house. The dogs love having more space and have been playing like puppies. Our 92-year-old neighbors are doing great. Other neighbors had some health problems but are doing much better.
We just went out in the late afternoon to hear some music. The place was packed with maybe thirty or forty people, and the local musicians were rocking the place. Still, we got a lot of welcoming smiles and the moment there was a break, quite a few people said "Welcome home" to us. We knew most of the people and had lots of good short chats. As the music resumed, I sat back and noticed there were tears in my eyes, I was so moved by the warmth of the welcomes. Guess it's true, there's no place like home.