The Home Grown Food Summit: Online Free!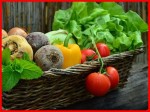 Do you like to garden and grow your own food? The Home Grown Food Summit might be just the thing for you, specially since it offers a variety of video presentations–over 30 of them–that you can watch free during the week of March 7 to March 13.
I'll be watching a good bit of it for sure! This time of year, gardening begins to dominate my mind. We're eating lettuce and kale from our greenhouse, but it's time to get started on spring plantings!
The Free Presentations at the Home Grown Food Summit
Here's a link to the day-by-day schedule of events. Each day, four or five experts on their topics will be presenting. I think they have already recorded their talks, but the talks will be available online for all of that day. That schedule has brief bios of the presenters.
This list is my summary of some of the topic categories. I recognized some of the presenters by name, a good sign.
Urban farming
Small livestock topics on chickens, pigs, and goats
Medicinal herbs
Planetary implications
Edible landscapes
Solar cooking
Composting and worm farming
Beekeeping
Permaculture
Seed saving
All worthy topics! And I didn't list everything. You can click through on the image at the top of my sidebar to find out more. Then if you wish, you can sign up and receive a couple of free ebooks, one on watering small livestock systems and one on top ten survival crops to grow and save their seeds.
Why I Can Tell That This is a Quality Program
In my usual librarianly way, I did some digging around the site and the internet. I noticed on the bottom of the signup page that The Mother Earth News (TMEN) and Baker Creek Heirloom Seeds are two of the several sponsors of the event, and they are both top quality in my book… I've been reading TMEN off and on for decades and even blogged about it once on this site… and Baker Creek is my favorite source for vegetable seeds. Love their Zucchino Rampicante!
I think these programs will appeal to people of all backgrounds and viewpoints. Gardening (vegetable, fruit, and herbal) and the raising of chickens and other small livestock are increasingly popular topics in our world.
I watched one of organizer Marjory Wildcraft's short videos on YouTube. I thought she was down-to-earth and good at presenting. Someone I'd love to sit down and talk with. Here is the video I watched:
The Reasonably Priced Offer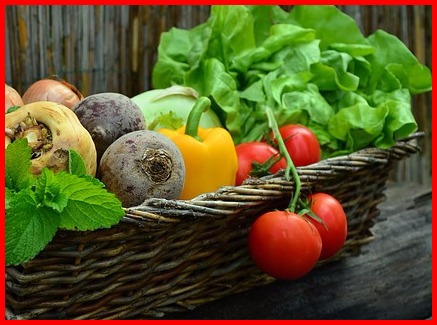 It's evident that a lot of time, effort, and money has gone into making this information available. Kudos to the organizers for making the programs available online for free, each program available for all of one day as I mentioned in talking about the schedule at the start of this page.
If that relatively limited time frame for each program doesn't meet your schedule or if you want access to last year's presentations and some other benefits as well, there is a reasonably priced offer. Click on that link to see how Marjory describes it, including names and pictures of the 30+ presenters with the titles of their presentations.
Here's my summary:
You can start watching all the videos right now, and you'll have lifetime access to all the programs. Watch them online or download.
You can download MP3 audio files to listen to anywhere.
You can download PDF transcripts of all the talks. Print them out if you wish.
You get access to last year's conference videos (I don't know if they did MP3s or PDFs, maybe). They look at least as good as this year's lineup of speakers, and I didn't see overlap of topics.
You have 9 chances to win some amazing bonus gifts. I want several of them!
There's a 30-day money-back guarantee.
To check out the package deal … click on the image below: