How to Select and Use Tiered Strawberry Planters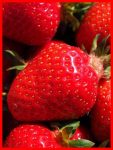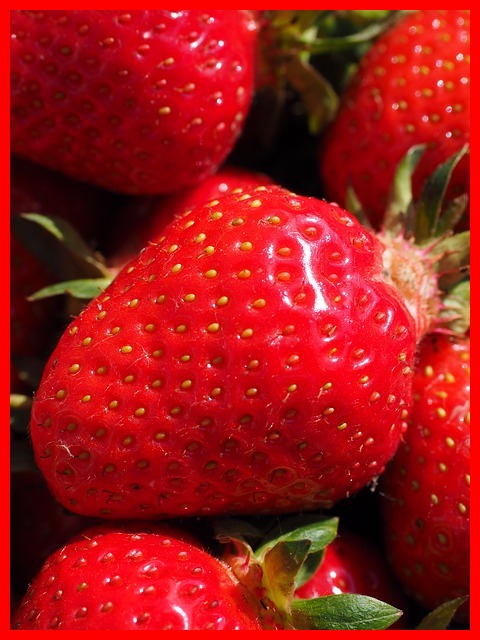 I love the look of tiered strawberry planters, specially when the berries are getting ripe and are draped this way and that because of their long stems. They aren't just for strawberries, either: garden herbs grow well too. These planters work because strawberry roots are small and shallow, and so are the roots of most herbs, so they do have enough room. It's a great way to grow in a vertical space.
Selecting a Tiered Strawberry Planter
They come in plastic mainly. If you want a terra cotta clay one, I suggest you try to get it locally as low-fired terra cotta clay is rather vulnerable to breakage. I didn't see any good-sized pottery ones online when I searched, just a few things that wouldn't grow enough berries to interest me. So I didn't list them!  I prefer plastic anyway because the water can't evaporate as easily as it can through unglazed pottery.
Select a pot that will fit the space where you want it and where the plants will get enough sun. That could be out in a yard and it could also be on a balcony or patio.
How will you water the plants? If the pockets in the planter are larger, they will hold more water. While some of these things  may be self-watering to a degree, read the customer comments for actual experiences.
Here are some of the most popular ones I found at Amazon. Three out of the four are from the popular brand Mr. Stacky. The one without any plants in it is larger than the others.
 Mr. Stacky 5-Tier Strawberry Planter Pot, 5 Pots Nancy Janes P1360 12-inch original Stacking Planters Mr. Stacky 5 Tiered Vertical Gardening Planter, Indoor & Outdoor 5 Tier Stackable Strawberry, Herb, Flower, and Vegetable Planter – Vertical Garden Indoor / Outdoor
&
I ordered the one in the top left and it arrived yesterday. I'm very pleased with the generous amount of space for each plant. I later ordered some bare root organic strawberry starts and will report on how they work out, once I get it all set up.
Here are a couple of vertical wall planters that could be used in a similar way:
 Gronomics VG3245 Vertical Garden Planter, 32-Inch by 45-Inch by 9-Inch Prudance® Vertical Wall Garden Planter, 7 Pockets, Wall Mount Planter Solution
&
Using Tiered Strawberry Planters
These planters are easy to use. Choose a good soil meant for planters, as if you just take some soil out of your yard it will most likely be too heavy.
If you already have the plants you will be using, you can put them in the pockets as you fill the planter, working your way up from the bottom. Be sure there aren't air pockets as you go.
If you get some or all of your plants later, then just give the planter a good watering and see if the soil compacts to the point where you might want to add a bit more.
For planting, a small trowel is handy but not essential. With it or your fingers, move aside the dirt in a pocket, put the roots in, and gently pack around them. Then water again.
Do keep an eye on how often the plants need watering. If you find that the top dries out while the bottom is still soggy, then go with smaller and more frequent watering.
Keep your tiered strawberry pot outside, on a balcony, in a sunny window, in a greenhouse, or just about anywhere. You may want to turn it at times so all the plants get sun. It can be on ground level or on a table. Some of them can be used hanging.
No weeding likely! If your strawberries reach the point of producing runners, you can clip those off and plant them somewhere  or you can let them be, maybe draping them over the planter.
So if you love the aroma and taste of fresh strawberries as much as I do, give tiered strawberry planters a try! Growing strawberries is a good idea because a freshly-picked strawberry has a flavor you can't get from any grocery store. Also, conventionally grown strawberries that aren't organic tend to rank poorly for the pesticides and other chemicals they contain. As strawberries are perennial, there's little or no cost after the first year. We also grow rhubarb and make strawberry-rhubarb jam.