Summer Garden Update, 9 Photos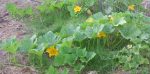 So many things are edible in our summer garden now, in the third week of August. We live at 6,000 feet in southern New Mexico, and we are reveling in the much longer growing season compared to previous years at 8,000 feet in Colorado. Most plants in the greenhouse here are past their prime, and I need to pull some things out and start some new things for the fall season. The garden is a jungle in places, all the more so as we are letting lettuce and some other things go to seed. Speaking of seeds, we get ours in a variety of places, with the non-GMO heirloom seeds at  Baker Creek being my favorites.
Here is our carrot jungle. Every week I dig up a pound or two of carrots but there are plenty more. These didn't get thinned when they ideally should have been but many of them have reached a very good size anyway.
In the greenhouse, our fig tree is thriving amazingly. It was a 3 year old tree when we bought it in the spring of this year and it grew and grew. Two side shoots are turning it into a bush! We've already eaten several succulent figs and this one will be next. We have it planted in a 45 gallon Smart Pot and it will continue to live in the greenhouse.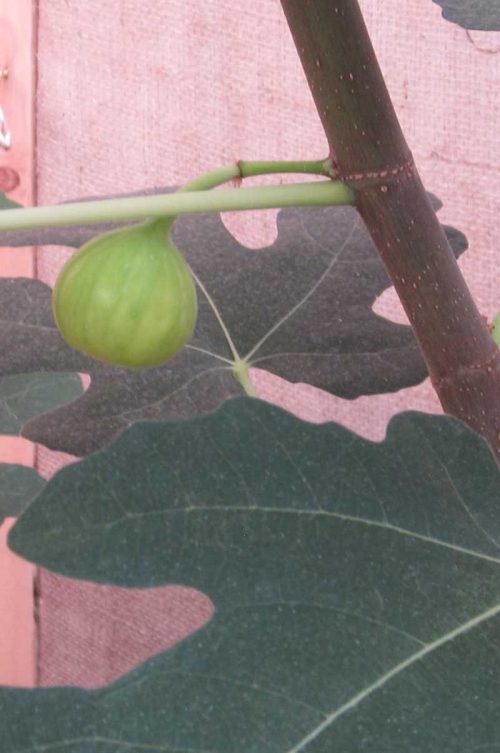 Last fall we bought a curved Hubbard Squash at a farm stand and we kept the seeds. They proved viable and we have a few big squashes coming along, none visible in this photo. The white spots on the leaves are a characteristic of these plants.
The Jerusalem artichoke patch (link to my long article about how to overcome problems growing and eating this plant) is on the edge of things, in front of the clothesline and along our property line.The taller ones are over my head now. We won't eat any of these until after we get a hard frost. We started them from Jerusalem artichokes in the produce section of the food coop here.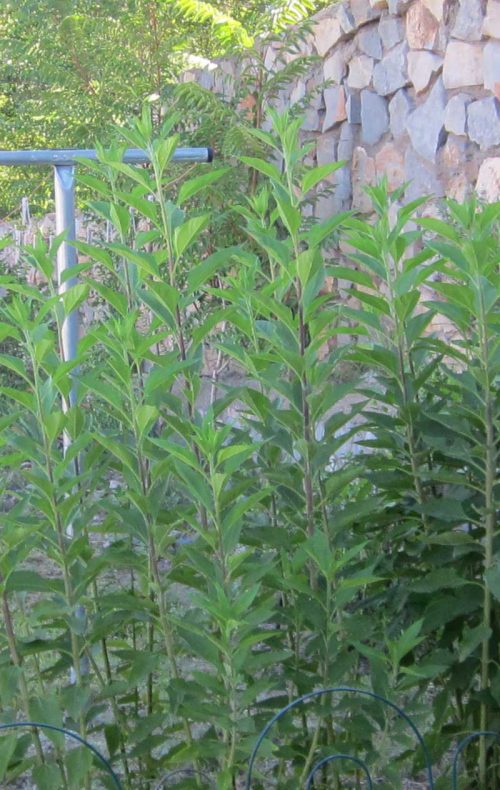 Below, the wire fence is there as a support for tomatoes, beans, cucumbers, and more. On the left surrounding the fence are tomatoes. Our few corn plants are coming along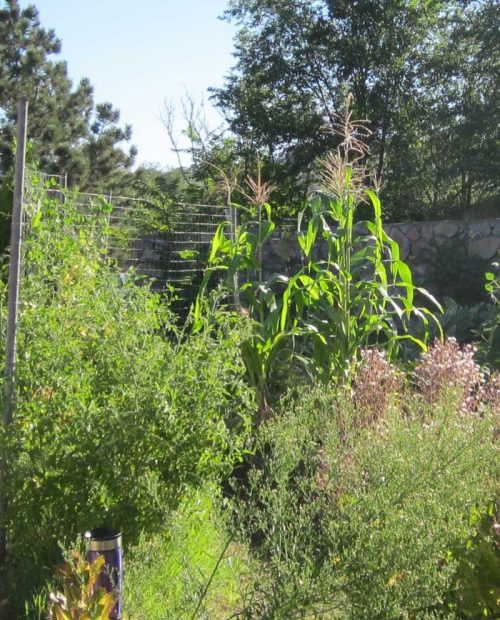 Kelly wandered by on his way to paint the rain gutters he just installed. Yep, that's the guy I just celebrated 45 years married to… here's a love letter I wrote him on our anniversary.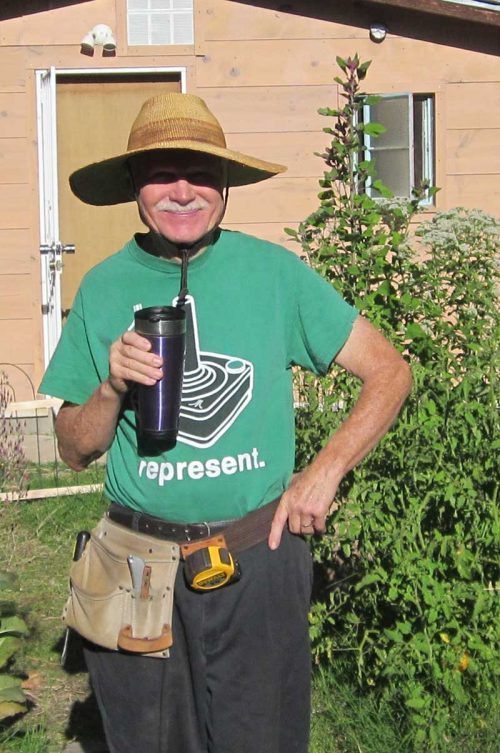 One of our largest kohlrabis ready for us to come get it!
These Poblano peppers will make great chiles rellenos soon but there are so many of them that we are picking them for salads and stir-fries now. That tiny bit of red in the back is one of many hot peppers ready to be harvested.
These tomatoes are Tigerellas, closer in size to cherry tomatoes than to full sized, a good medium sized snack by themselves. They turn a lovely reddish-pinkish with stripes. Very nice flavor too!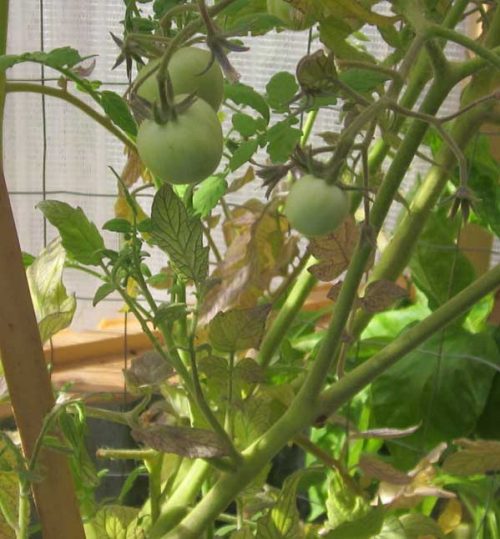 If you are into Pinterest, here is an image with text… or feel free to post any of the ones above, and happy gardening!