Sunshine Camp Revisited Because of the Internet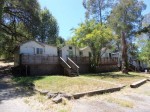 On the About Us page of this website, I mentioned in passing that my husband Kelly and I had lived at Sunshine Camp in Forestville, CA, in an intentional community with other family members. I don't know why I happened to mention it, but that brief reference led to a fascinating communication. I do love how the internet brings people together!
Here is what happened: a few weeks ago, I got an email from a man named Dan Philipps, who described himself as a genealogist by hobby. He had come to that About Us page while searching for Sunshine Camp in Forestville. As he wrote me:
In the 1930s my grandfather's cousin (Rev. Charles Philipps) was the Catholic priest and pastor of Saint Sebastian's in Sebastopol. Somewhere during that time he obtained via foreclosure the property that became Sunshine Camp. From the 1930s to 1958  he ran the camp and each summer would bring children from the poorer areas of Oakland and San Francisco for camps on the Russian River.
After he died in 1958 the Catholic Church kept the camp going until the early 1970s.  At that point the land was sold. From your site's information it sounds as if you were living there for seven years shortly after that.

In the last few years I have made contact with this priest's relatives in France and they are coming for their first visit this September. They had some pictures from Sunshine Camp (very rustic looking accommodations) and would like to go and see it while they are here.
He wanted to know just where Sunshine Camp was, so I wrote him back with the street address and recently he visited the camp and took some photos. The photo at the start of this article is one he took of the row of cabins that Kelly and I later lived in, and here are a couple of photos of the same part of the camp, from a book that my (then) brother-in-law, Roland Jacopetti, wrote with two friends while we lived at Sunshine Camp, Rescued Buildings: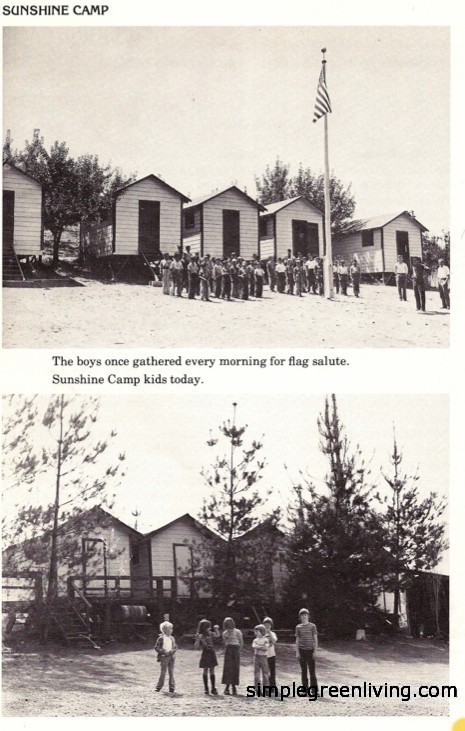 Just as interesting to me was further information that Dan sent us from a book called The Radical Peasant by Gerald F. Cox, about Father Philipps, or Charlie as he was widely called. Evidently he was a very colorful and dedicated man. I've just ordered that book from Amazon to find out more. Nice to think that the place where we had so much fun had been started by someone with such dedication and flair!
I got the book at Amazon, and it's  a labor of love by a priest who knew Charlie well.
I think I will let Roland have the last word. This is the start of his discussion of Sunshine Camp from Rescued Buildings, which is out of print but available online: