Love Slow Cooking in the Innovative Wonderbag Cooker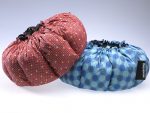 How can the simple non-electric Wonderbag cooker make such a difference in so many lives? I'll get to that, but first let's see what it does.
You start a dish on your stovetop as usual, for example a beef, veggies, and rice casserole. You're cooking it in a pot of yours that has short handles and a good lid. The pot can be between 2 quarts and 9 quarts in size, and it's best to make a dish that pretty much fills the pot so it will stay hot longer. After just a few minutes, the food reaches a rolling boil. You turn the stove off, and you are done using power. You place your casserole in the Wonderbag cooker, which is a cloth bag filled with repurposed foam chips for insulation. Even the lid is insulated. You leave the whole thing on your counter and after a few hours of slow cooking, the meat is very tender and everything is still hot and of course delicious! If you should happen to spill, the bag can be spot cleaned or even washed on delicate in a washing machine. Hang up to dry. It's great for traveling with a hot dish, like to a potluck.
Wonderbag Recipes
The cooker itself comes with a recipe booklet. As I surfed the web looking for more ideas for Wonderbag cooking, I found that people often make yogurt with it. The variety of things that can be made is endless! The best place I found for recipes (along with yummy illustrations) is the Pinterest page of Wonderbag Recipes managed by the Wonderbag people themselves. Meaty stews, pot roasts, vegetarian dishes, pizza dough rising… many great ideas!
Here is a short video of theirs on cooking rice:
Where to Get a Wonderbag Cooker
If you are in the United States, as I am and most of my readers are, Amazon carries them. For other parts of the world, you might go to the company's website. (It's in South Africa and loaded very slowly for me when I was reading it for research on this post.)
Here are the two choices at Amazon:
 Wonderbag Non-Electric Portable Slow Cooker with Recipe Cookbook, Blue Batik
 Wonderbag Non-Electric Portable Slow Cooker with Recipe Cookbook, Red Batik
&
You might also want a silicon trivet if the surfaces you would be putting the bag on are heat-sensitive. Putting a hand towel (like the kind of terrycloth towels often used in the kitchen) can also be done, though it won't insulate as much.
Wonderbag Reviews
As I roamed around the net reading reviews, I think my favorite was someone who had used the Wunderbag on a road trip from South Africa to Malawi. I don't know how far that would be, but the weather was hot and the foods in the bag stayed cold. That's a great feature of the bag!
Also, from reading reviews I learned that a high percentage of owners love these things. Of course, there are always some who don't care for a particular thing. Repeatedly I read that the bag worked really well. You can't burn your food! Some people mentioned using it two or three times and week, and others mentioned liking the non-electric feature.
Wonderbag Videos
Wonderbagworld, run by the people who invented this useful thing, has its own channel at YouTube. Here are a couple of programs to get you started:
The next one is Sarah Collins, the inventor of the bag, showing how to get your bag ready for use:
Alternatives to the Wonderbag
Sew Your Own
Here's a blog post by someone who sewed her own insulating bag. Near the bottom of the page she also has a link to where she made a similar bag that you could use with a cooking pot which had a large handle.
Thermal Cookers
Here's a link to a free downloadable PDF called Thermal Cookers, written in 1913 by Margaret Mitchell, who is much more famous for writing the massive novel Gone with the Wind. Despite being over 100 years old, it's interesting today.
I just learned that there are other non-electric thermal cookers, and that's a link to a page on Amazon that lists some. This is the only fabric one that I saw there.
Here's an article about "hay box" cooking, with carpentry instructions to build one. I have no carpentry skills to speak of. My husband could do it easily, but I'd rather have a Wonderbag.
The Wonderbag Cooker Has Such a Positive Effect on Our World!
If you are used to using electric slow cookers,  the obvious difference is that you don't need electricity.  (You do need power or gas or a wood fire to get your food hot before it goes into the bag.) If you have a power outage, this could be very handy. But even if you don't, you are helping to improve the carbon footprint of your cooking.
Sarah Collins,  the creator of the Wonderbag cooker and its organization, is a South African who got to thinking one night when the electricity had gone out in Johannesburg. She remembered her grandmother conserving fuel by taking a cooking pot off the heat and wrapping it in cushions and blankets. From that, she developed the idea and the business. You can read more of her story here.
For every Wonderbag purchased in the US, one is donated to a family in need in Africa. Since Africans typically have to gather firewood–often taking hours a day to get it–the lower use of fuel makes a very big difference in their lives. Also, the fires they make with the wood mean that everyone gets smoke in their eyes, nose, lungs, and so on. This is a serious cause of health problems.
How often does the purchase of a kitchen appliance directly help others? I can't think of another example, and that's why I'm really stoked to be writing this blog post! I realized that the title, "Love Slow Cooking…" might imply that I already was cooking but I will be soon! So far, I love the idea. A lot. This may partly be because I lived in West Africa for the summer that I was 19, on a workcamp in Sierra Leone. I developed a love for Africa and Africans then.
I came across this interview with Sarah Collins. She says in part,
The bag can reduce the amount of fossil fuels that people use for cooking by 90 per cent. It has a massive impact on carbon released into the environment through cooking. When 7 billion people are cooking you realise the impact something like the Wonderbag can have.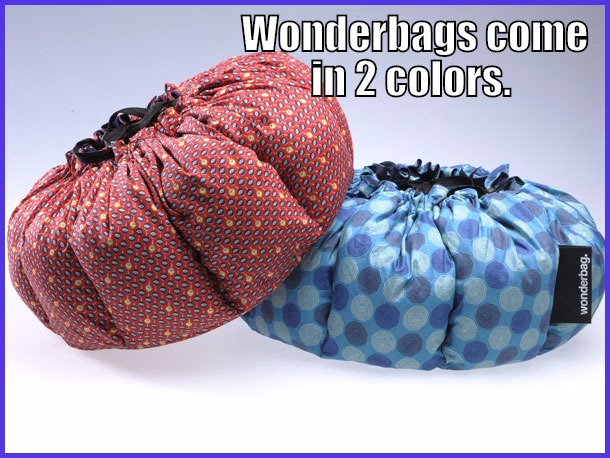 Why I am Buying a Wonderbag Cooker
I've ordered one of these… I talked myself into it by doing this article. Expect more blogging about how I cook with it, tips on using it, and so on.
Since reading Ted Koppel's analysis of how the U.S. power grid is old, worn out, and infiltrated by China, Russia, and probably others, I am taking preparedness more seriously. See my review of his book, Lights Out, here.
This cooker suits my style of cooking. I often combine veggies and meat in a saucepan and cook it on the stove. That's my go-to dinner, not boring because I use different meats, different seasonings, and different veggies. I tend to add some quinoa or rice, not a lot.
I like cooking ahead of time.
I love the idea that a family in Africa will get one because I buy one.
 Find out more about the Wonderbag cooker here!