Minimalism: A Documentary About the Important Things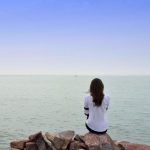 The 2016 Indie film of the year, Minimalism: A Documentary About the Important Things, asks the important question, How might your life be better with less?  That link goes to the film's website, which is quite minimal itself, but it does have links to Netflix (where I added the film to my list), itunes, Amazon (where it's not available at this time in Amazon Prime but you can rent it or buy the DVD),google store, and Vimeo. I'm too much of a minimalist to spend money watching this film that I already agree with, but since I can watch it free with my inexpensive Netflix account, I will.
Here is the trailer, with some examples of one of the least minimalist human activities possible, mob shopping! Plus there are people explaining what minimalism is and how it affects them… in a very minimal style of course!
The film is the brainchild of Joshua Fields Millburn and Ryan Nicodemus,otherwise known as The Minimalists. I've been a fan of their website, theminimalists.com, and I do get inspired by them. They have great ideas in blog format and in podcast. They have some 4 million fans according the film's site. I had no idea they were that popular and was glad to see it. Here's something that amused me on their site: the 30-day minimalism game, a friendly competition that would pare your possessions down a good bit by the last days. Get rid of one item on day one, two items on day two, three on day three, and so on. And the things have to be out of your home by midnight each day…
Millburn lost his mother and his marriage in the same month, and he tells the story in this book, written with his friend Nicodemus:Everything That Remains: A Memoir by The Minimalists
As he began to question everything, he discovered a new way of being.
Other books the two of them have written together include: