The Tiny House Summit Going On Now, Complete with My Husband!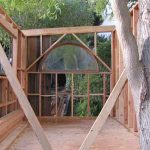 The 2017 Tiny House Summit is an online program going on for the next few days, and that link takes you to their homepage. Over 40 people who are involved with tiny houses and small-scale living are doing presentations. My husband, Kelly Hart, is one of them. If you go there during this week, each day you can watch a bunch of the presentations for free.
Here is what they offer. I had to ask Kelly what skoolies are… they are school bus conversions. (Kelly was living in one when we met and I moved in with him.)
Presentations about tiny houses and the world of small-scale living, including:
affordability and financial freedom

financing

zoning and regulation

insurance

building your own or buying from a builder

family living

environmental and healthy materials

energy and waste

solar power

design decisions

communities and renting

sustainability

minimalism

skoolies

permaculture

intentional living
Quite a few of the presenters have written books, organized events, and built interesting dwellings. Guess it's a sign of how widespread this movement has become that I haven't heard of most of them!
Here they are.. I like the informality that they are in alphabetical order by FIRST names:
Abel Zimmerman Zyl
Alexis Stephens
Andrew & Gabriella
Andrew Bennett
Andrew Heben
Andrew M. Odom
Angela Alcorn
Becky Elder
Bonnielee Cuevas
Brad Kittel
Chris Galusha
Chrissy Bellmyer
Damon & Natalie
Darin J. Zaruba
Darren Hughes
David & Jeanie Stiles
Deek Diedrickson
Derin Williams
Felice Cohen
Hari Berzins
HCPS Students
Jake & Kiva
Jay Shafer
Jewel Pearson
John & Fin
Kelly Hart
Kerri Fivecoat-Campbell
Laura M. LaVoie
Macy Miller
Pat Dunham
Saul Rip Hansen
Thom Stanton
Tracey Powell
Valerie & Tim
Vera Struck
Zack Giffin
And then there are several more people listed as giving community presentations.
We've been involved in small-scale dwelling for a very long time! The school bus where I joined Kelly was only the beginning. We have lived in houses but we've also lived in a row of cabins in an old summer camp, and in quite a variety of vehicles. Kelly wrote a book about the vehicles we've lived in… that link goes to my blog post here on this site about the book, and here is the book itself. Clicking on the image will take you to its page on Amazon.com.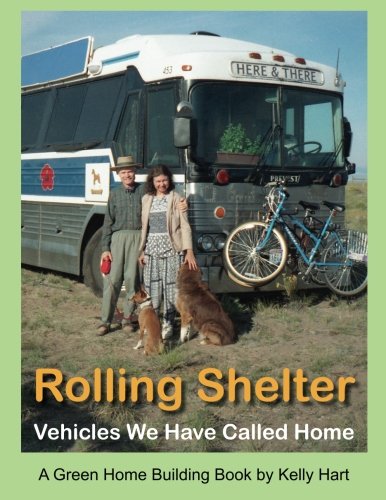 We've lived in one more vehicle since that book came out, an older RV that Kelly redid drastically. We and our two dogs lived in it for half a year just a couple of years ago, traveling around New Mexico State Parks.
Kelly helped one person we know build a tiny house in the back yard of a California city. The featured image at the top of the page is the beginning of it, and here you can see it further along, in a Pinterest-ready image: