Cherish the Ladies: Enjoy Their Celtic Music Online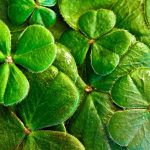 We went to a delightful Sunday afternoon community concert this week. Cherish the Ladies is a longstanding Celtic group of women musicians. They had two really good male dancers with them as well. At least the one named Gary was superb, but Jason had an injury and just made a cameo appearing, walking stiffly. "He's only eye candy today," cracked Joanie Madden when she introduced him.
They have already left Silver City for another town in their peripatetic life on the road,  and I can't go back in time to the magical moments they created. So I have found some of their music online and some Cherish the Ladies YouTube videos. What lively, upbeat tunes… even when Joanie or their lead singer told us that the theme was a mournful tale of unrequited love! I will be listening to a lot of their music going forward, I'm sure.
Clickable Article Contents
Cherish the Ladies Around the Internet
Wikipedia has an article that will give you some background on them. They began in 1985 in New York City. So much of the Irish / Celtic folk music scene was male-dominated then and this group formed, and has remained, as an all-female group. Joanie Madden, the leader of the group, has been with the group since its inception, as has at least one other musician. The Wikipedia article has a list of the women who have formerly been part of the group… quite a few! Well, it's been a while since 1985!
Their website CherishtheLadies.com required Adobe Flash which I don't have on my computer, so all I could see was a nice photo. Their Facebook page is here, and it has hundreds of photos.
Here is the itunes page for them.
Here is an Amazon link to Cherish the Ladies
You can buy the CDs but if you have Amazon Prime, this link takes you to a page about Amazon Prime Music. And here is where I added a couple of their albums to my Amazon Prime music, at no cost to me.
Watching Them on Video
Here is a link to a search of Cherish the Ladies on YouTube. And here are a couple of short videos from that list:
This one shows the group performing with the two men I mentioned above, both of them dancing:
And here is a contemplative St Patrick's Day Blessing. You don't see the performance but the music is a tune composed by Joanie Madden and played by the group. I absorbed the blessings all the way through, lovely….
Here's a Pinterest pin, if you are into that…