When the Internet Went Down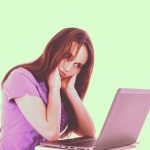 Here I'll tell you a story, a sad but short tale of life without internet. Then I'll follow it up with some thoughts on big-picture implications.
Wednesday started out normally enough, with me checking email and weather first thing. But by the time I got back to my laptop an hour later, the internet was gone. Around 9 AM we called our wifi service provider, Comcast, and an automated voice said that they expected service to be resumed by noon.
Yikes, We Lost the Internet
Was it a snag in their service or something larger? Was it local, regional, or what? No idea. I knew we had a radio and I thought of plugging it in, but I really didn't know where it was in an assortment of boxes piled high in a closet. Sitting in the car and playing its radio didn't occur to me, and I probably wouldn't have bothered right away.
Ah… It happened that the day before, Tuesday, I had set up my newly purchased iPhone. It ran on our home wifi AND on Tracfone, the company I bought it from and a cellphone service provider. In this area, Tracfone runs on Verizon. Surely we could get online that way… No luck. I got error messages.
When I was setting up the iPhone on Tuesday, I had logged into Facebook and found some photos I wanted to show one of my neighbors who doesn't use the internet. I had taken my new iPhone over there and showed him the photos. So I knew that it could get online without our wifi. Previously, I had tried showing that neighbor something on my old iPad which is wifi only, and our signal didn't reach his kitchen.
So since I'd been able to get online that way on Tuesday and couldn't on Wednesday, I drew the conclusion that it was not only Comcast having difficulties. My husband suspected that I didn't yet know what I was doing with my new device. True enough, but my guess turned out to be correct.
At Loose Ends Without the Internet
I'm no stranger to lack of internet. We lost it quite often when we lived in Mexico, and it also happened sometimes in the very rural part of Colorado we lived in until two years ago.
So I figured that since I had plenty of work to do, I might as well settle down. And I tried. But oh, the restless mind! What if North Korea… What if our outage was but a tiny fraction of a much larger one?
I messaged my sister on the east coast and she wrote back that there was no horrendous news on CNN and that everything was normal there. I muttered to myself, "if you can call anything normal on the east coast nowadays…" Her message was reassuring, though, not just for what she said but also that cellphone lines seemed to be working okay. We had already phoned from one of our cellphones in our house to the other successfully. So I postponed a meeting that would have required only access and did house projects. Kelly went out and worked in the yard. Late in the afternoon, the internet returned. We cheered.
Big Picture Implications
This was a good rehearsal for preparedness, I thought. We had enough groceries. We could wait a day to run any errands. But what about our bank? Did the ATMs need internet to communicate with the banks? We were getting low on cash. And I wondered if the grocery stores and big box stores could operate their cash registers and credit card devices without the internet.
Kelly and I are particularly dependent on the internet for our living, but everyone depends on it in one way or another. When Kelly went out the day after the internet was restored, he asked at our local Food Coop if the lack of internet had affected their business, and the clerk told him that they couldn't use their credit card machine, so people had to pay in cash. But despite this they did a normal amount of business; people seemed to know about the likely problem and brought enough cash for their purchases. People on EBT were out of luck, though… their cards go through the machine that takes credit cards and that wasn't working.
Then he asked the same question at a local grocery store, and the clerk there said that it had been a crazy day. Like at the Food Coop, their credit card machine was down and could not be used. Kelly asked about their inventory system. The worker laughed and suggested that he check with "Corporate" about that. He obviously thought that it would be all screwed up.
We had electricity, water, and other utilities. Only the internet was out, and that only for about 9 hours. Still, there were disruptions and hardships in the community. A reminder that we are all more closely interwoven than we generally think. And that my lists were useless on my my online to-do program!
What happened to us when the internet went down was not ultimately a big deal but it was a wake-up call for a bit more preparedness!
UPDATE: I was discussing all this with people on Facebook, and here is a blog post Jeremy Randall wrote that helps with the big picture. (He's not local to my town.)
Here's a Pinterest image, if you would like to share this post: