Seniors Making Money Online? Yes! Our Six Steps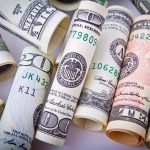 Are seniors making money online? Absolutely. Kelly and I have been seniors for quite a while now, and we make most of our living online. (We never paid much into Social Security, so it's not giving us a whole lot back.) I have a lot of senior friends who earn online too. Some are people I know personally and some are online friends. With this article, I'm starting an occasional series on online marketing for seniors, but if you are younger, it can help you too. We started before we were seniors, after all.
In this article, I'll talk about the challenges and I will tell you what provides income for us. You don't need to try exactly what we do, because everyone is different. And I'll wrap up this article with descriptions of some websites where you can sell your artwork or other items, without having a website yourself.
Challenges to Seniors Making Online Money from Home
Admittedly, there are challenges. You have to know something (but not everything) about using computers. Windows or Mac, either is fine. Even a tablet might be do-able.
You need to have regular access to the internet, whether on a computer that you own or on one that someone else does. I'd say daily access at home is definitely the best.
Whatever your budget, you can work within it as you get started. There are many places that would be glad to help you learn in exchange for a hefty monthly fee, and some of them may be worth it if you have the cash. My  bias is towards free and inexpensive approaches to learning whatever I need to know. After all, I worked in public libraries for years! Google is my friend, and that is partly because I don't stop on the first page of search results when I am researching something.
Don't try to do too much too fast! Be patient with the learning curve. This is not going to be a get-rich-quick situation.
If you have ever run your own business, you'll have fewer mindset challenges than people who have always been employees or who haven't held jobs. But it's all learnable. There are websites, forums, and Facebook groups that help seniors become online entrepreneurs. What are they? I don't really know, as I haven't used them… let Google be your friend! And know that there are scammers out there. But hey, you haven't lived this long without knowing that anyway.
Sure, it can be intimidating to start something new. You might worry that you don't have the mental prowess. And indeed for some people this could be the case. If you are extremely overloaded already, or tend to be very scattered, this might not be your cup of tea. But if you don't have dementia or Alzheimer's, and can sit (or stand) at a computer for a fair amount of time, you can probably find something that you could do.
How likely you are to stick with it will depend mainly on two things, in my opinion:
How badly you need or want more income

How much faith you can muster that you have something worthwhile to share
There is something about truly needing more money that can concentrate the mind! Believe me, I've been there many times.
How We Earn Online Money
My husband Kelly and I been creating information products since 1984. We began with VHS videos on llamas, as we had a small llama ranch at that time.  We produced several videos on llamas and I wrote a couple of books about them. At that time, llamas were very popular. Their popularity has died down but we still regularly sell a few of the the videos (now DVDs) at our website llamas-information.com and on Amazon. Hey, every little bit helps. My book Living with Llamas was quite a success for years but I have not kept it up. It's now a free PDF download from the llamas site.
We began our online presence in 1998, in the early days of the world wide web, when I created Hartworks.com. I call it our flagship website, and it describes all the websites we now have, the books we have written, and the DVDs Kelly has produced. We each have half a dozen websites, and some  of them make money. Kelly's are mainly about natural building and mine are more diverse.
So we make money from these sites and books in a variety of ways:
We sell our own products online, both from our sites and from Amazon.com. In the sidebar of our Hartworks site, you can see links to Kelly's four books currently in print and my three. Those take people to Amazon. A company that is a subsidiary of Amazon, Createspace, manufactures our DVDs and prints our books as people order them. After some 25 years of keeping our products at home, wrapping packages, and taking them to the post office in all weather, it is a joy to be out of the fulfillment part of things!
Also, Kelly has a website that sells house plans that are ecological designs. That's Dreamgreenhomes.com. He sells some plans that he made, and he also sells plans made by other designers. This is a hands-on project, often involving emails with customers. The plans are delivered as downloadable files.
Most of our sites have affiliate links when we write about a product. These usually go to Amazon.com but we sometimes link to other places as well. I do more of this than Kelly these days. If someone clicks through and buys from the link, then we make a commission at no cost to the customer. At Amazon, they typically have to place their order within 24 hours for affiliates to make a commission, but an affiliate also gets the commission for whatever else the customer buys that day.
Kelly's sites have Google ads on them and he makes some income from them. You do have to have quite a lot of traffic coming to your site for this to be worthwhile.
There is a lot more to know about any of these methods, but I'm writing a blog post here, not a book!
You may have noticed that there is no photo of us leaning against a luxury car like you can see at some internet marketing sites, and we are not bragging about the fortune we make. We don't make a fortune. But having built up these products and websites over the years, we have passive internet income that pays our bills.
We live quite simply, and always have. As a result we are grateful to be debt-free. We have also been able to sell previous homes that Kelly has fixed up (or built totally in one case) for enough that we own our current home without a mortgage.
Okay, enough about us. I hope you are encouraged that a couple of old hippies can do this! And that you can see it may take you a while to see significant income. But frankly, marketing has never been our strength so you might do better than we do if you do more promotion.
How to Start a Website
If you would like to create your own website, here I'll go over the six steps you need to do to get started, in the ways we do our sites. First, you need to decide if the topic or topics that you want to write about will be worth your time. If so, choose and register a domain name. Next, you need to choose a company to host your site. Then you need to decide how you will create your webpages and you need to write a bunch of articles. And then you need for people to come to your site.
[1] Deciding on a Topic for a Website
If you are passionate about a topic or already have some products you've created and want to sell, you have a start. Otherwise, you'll need to think long and hard about what you want to do. It partly depends on how you want to monetize it. And how important is it to you to make money with it anyway?
How narrowly defined should the topic for your website be? Well, a lot of people say it should be quite narrow but I don't agree. There was a time when a domain name on a very specific topic would have a boost for that phrase at Google, but I don't think that is particularly important any more. I would argue for a broad enough topic that your interests and the marketplace can take you in a variety of directions. For example, our site Hartworks.com is designed to be about anything we two Harts get interested in! And I write about a lot of different things on this site you are on now, not all strictly connected to simple living or green living. Arguably I should have several websites to cover all these topics, if you look at the menu at the top of the page. Oh well, too late now.
We do have much more narrow topics, for example, Kelly has Earthbagbuilding.com which is certainly a specialized topic (and one that he is a recognized expert on). My Cordwainer-Smith.com is about the science fiction of my father.
I recommend doing some keyword research once you have one or several ideas for a website topic. While there are some free methods for doing this, I am not up on them because I have been using Jaaxy.com for a couple of years now. No, I haven't been registering a gazillion domain names, but I use it to find out what words to use in my blog posts.
For example, I just logged in there and looked at a search I did on greenhouse gardening a couple of years ago. From the list of keyword phrases that Jaaxy showed me, I could see the following:
Greenhouse gardening — lots of searches but way too much competition for my blog post to make it onto the first page of Google
Organic greenhouse gardening — not enough searches, even though the competition numbers are low
Benefits of greenhouse gardening –hardly any searches
Greenhouse gardening tips — looks good for blog post (but I didn't get around to it… if I wanted to write about that now, I would run the search again and see how that term looked now)
Jaaxy has a free trial, so you might want to try it. Or google something like free keyword research to find other places.  Or google something like free keyword research to find other places. What you want is to be able to get some keywords (by the way, that is short for keyword phrases as well) to rank on the first page of google.
Take your time deciding what your website (or your first website) will be about. Choose something that you will have the enthusiasm for and can see how to monetize.
[2] Registering a Domain Name
The domain name is the URL that you see at the top of your browser. For example, the homepage of this website is at https://simplegreenliving.com and I want to point out that it has the ending .com on it. I highly recommend that you get a domain name that ends in .com even though it will mean a little more creativity on your part.
For example, the other day I received an email from a woman I know who mentioned that she was working on a site, and she gave me its url which ended in .com. When I went there, it wasn't there. So I googled the name of the site and discovered that the site existed all right but it ended in .org — the fact that she had mistyped and used .com is an example of how widespread that ending is in people's minds!
You will need to register your domain name, using a credit card or Paypal, with a company that does this. They are typically called domain name registrars, and there are quite a few of them. The one I use is called Name.com and I have had very good experiences with them, including stellar help when a hacker tried to steal one of our domain names.
[3] Choosing a Webhost
A webhosting company has the arrays of computers, called servers, where the files of your website will reside. I've used several webhosts over the years, while my husband Kelly has stayed with one called Pair.com. I left them when I started using WordPress (see the next section) which at that long-ago time they weren't supporting much, though now they are. They have been very reliable. This really matters with a webhost, as you want people to find your site when they try to go to it! Any website can be down briefly now and then, but you want to avoid losing viewers.
I use a webhosting company called A2hosting.com and I have been very happy with their customer service, both by phone and via email. Here's a link to the information about their  site hosting:
Looking for a reliable hosting company who has a support staff available when you need them?
Visit A2 Hosting! They have a 99.9% uptime guarantee and offer 24/7/365 support.

A2 hosting has really been there for me several times when I've run into technical problems of one sort or another… usually my own fault when I go messing around with code!
[4] Learning WordPress, or Not
You may want to use WordPress. I do, and I expect it's the most common form of web page creation for bloggers. There are countless videos on youTube, support groups on Facebook, and so on. Just google something like how to use wordpress. It's not totally simple but I'm so used to it now after years with it that I find it impossible to guess how hard it is to learn. A friend of mine who works on our church website with me is taking a class at Udemy on WordPress for beginners. I hadn't taken it but I had taken another class that I liked from the instructor of this one, Phil Ebiner. My friend is really liking that class. Udemy varies a lot in pricing, so don't spend a fortune there. If you get on their email list, you will know when Udemy has a sale.
Kelly doesn't use WordPress. He and I both got started with HTML sites using various programs and ending up with Dreamweaver, which he still uses. Unless you are already familiar with HTML website software, I wouldn't recommend Dreamweaver. In case you are curious, here's an example of one of his sites: Greenhomebuilding.com
A simpler option than either of these for creating a basic site is a website builder called Weebly.com. We have both used it in the past for projects with other people. There is a free option on their site, so you could sign up and play around with it. If you had products of your own to sell, you would have to upgrade but it still wouldn't cost much. Also, with Weebly, at least at first, you would not have to do step [2], registering a domain name, as you could start out with a subdomain of weebly, like yourname.weebly.com  Here's a site on Weebly that Kelly designed and started when we lived in Crestone, CO, for the Crestone Baca Village.
There are other places on the internet like Weebly but we haven't used them. Some of them are so complicated that in my opinion you might as well use WordPress and get the versatility it offers.
[5] Writing, Writing, Writing!
You need to write content for your site. Lots of content is good, though you certainly don't have to get as large a site as I have here…I've had this site going a long time! But it matters what topic you chose. Is it something you can write a variety of articles about?
You do not have to write prose of Ultra High Quality. But it shouldn't look like you only went through third grade either. A good way to catch errors in a blog post before you put it up on the internet, is to read it aloud. I sometimes do that.
[6] Getting Traffic to Your Site
This really could be the topic of another article — or even of a book! So I will just tell you what I do. After a blog post goes live, I copy the new url from the bar at the top of my browser and I post it on Facebook. Sometimes I just post it in the main Facebook homepage, but if the topic is pertinent to any of the groups I belong to, I post it on them. I also post it on the Facebook page I have for this website.
When I do a new post here or on another one of my websites, I often make a Pinterest-size image for it on a program I love that I use in my browser. It's called Stencil.
Pinterest is an image-sharing website that acts effectively like a search engine, and it has increased my traffic a good bit. Here's an example of an image I made with Stencil, sized for Pinterest. If you use Pinterest, I'd love it if you clicked to add it to that site! This image is plenty large, but I left it this way so you could see what Pinterest wants.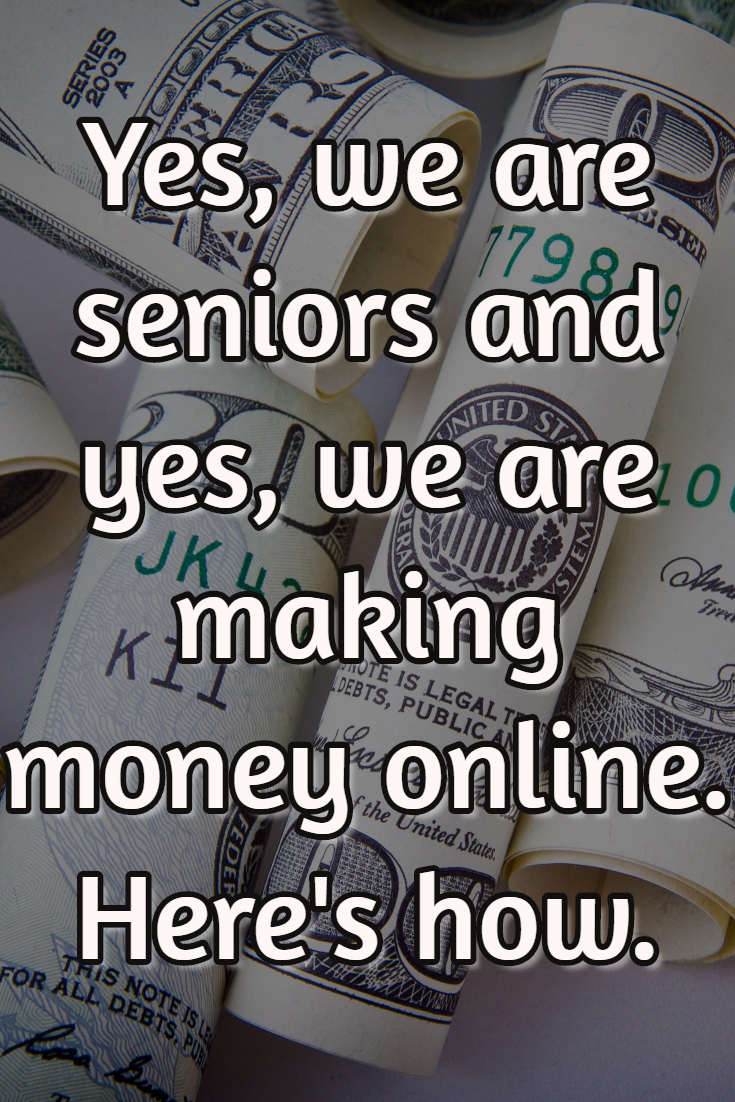 Four Websites You Could Earn From, Without Having Your Own
The four sites I'm thinking of (and there are others I'm sure) are Etsy, Zazzle, eBay, and Amazon… all dot coms.
Etsy is a large marketplace of handmade, individually designed, and vintage items. I've bought things from it… a favorite necklace, a favorite apron, and more. Here is their page about how to sell on Etsy. Basically, you end up with your own shop there.
Zazzle is another artistic place. If you go to the homepage via that link, to find out about selling there, click on the place on the top of that page where it says "Sell on Zazzle." A popup will give you three choices for how to do that. Click on any one of those to find out more.
You can sell old stuff or new on ebay. It's been around for so long that you may have used it a lot. I have bought a variety of things from ebay sellers. Here's a page on the basics of selling on ebay.
And of course there is Amazon.com. You can make money by selling physical items through their FBA ("fulfilled by Amazon") program, you can sell books you have written as Kindles or physical products, or you can join their affiliate program and make money by recommendations. Maybe there are other ways I've forgotten.
None of these are likely to make you rich overnight, but they are all worth exploring.
Whatever you do, keep in mind that many seniors have been successful with startup businesses. At the least, you can supplement your retirement income and live better than before the Internet came along.