Three Days without Electricity: What Happened in One Town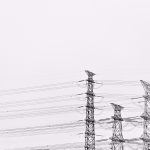 When the power was out for nearly three days and nights in an Australian town, one of the residents sent a report to an American friend of his. People did surprisingly well but there were many problems that could have been avoided with a little preparedness. The man who wrote was one of the few who were truly ready. The outage was statewide for about half as long and it was caused by a category 2 hurricane which was preceded by some low-level tornadoes.
The webpage article I read is interesting and could be eye-opening. Take a look. I have been mulling over what life in our grid-connected would would be like without electricity ever since I read Lights Out! by noted American newsman Ted Koppel… that link goes to my summary of the book.
In this Australian situation, only one gas station could provide gas (petrol, as they say) with a backup generator, and waits were long as some people came with a number of gas cans to fill up, besides filling up their vehicles. So while many people in the region had generators, they didn't necessarily have enough fuel to use them for long.
Regarding groceries, dairy and meat became unavailable as the stores didn't have enough power backup to keep the coolers ("chillers" they say there) running. Quoting from the article,
The items that disappeared from the shelves fast, and were tricky to find after 24 hours without power were: Bread, D cell batteries, 6 volt square batteries, matches, heat beads, butane gas cans, fresh meat, sandwich meats, cheeses. (not sure about bottled water – most here have rain tanks anyway). Everything else seemed fine, although fresh fruit and veg got limited after 48 hours. [source, item 7]
Regarding money, you couldn't get any from the ATMs, and banks were closed. But some shops extended credit. People seemed to be calm and helpful for the most part. And I'm sure there were a lot of happy campers when power was restored!
Here's a pin for Pinterest… it will come up sized for there…